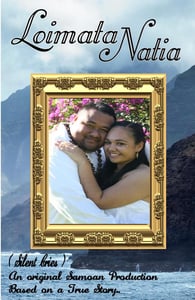 $

20.00 - On Sale
This is a MUST SEE MOVIE - Based on a True Story!
FREE SHIPPING WORLDWIDE!
Luana Lepou (Salina Vai) is a brilliant 15-year-old. The recent death of her father left her in the care of her mother, Susana (Frances Talataiga) and older sister, Sina (Auau Faleafine). Sina seems to have found the love of her life in her sweet, loving boyfriend, Limu Lualua (Joseph Iosua) who proposes marriage to Sina. After exchanging vows, Limu moves into the Lepou household with Sina, in bliss, until Sina notices a change in her newly wedded husband's behavior. Limu begins to come home late and drunk, fighting and arguing. Sina complains to her mother, who tries to patch things up.
Unfortunately for young Luana, Limu turns his drunken attention on her, making suggestive gestures, and threatening her if she tells anyone. She struggles with the shame of her sister's husband's attention. Luana cries out for help, but to her dismay and frustration, the family does not believe her. With no help, Luana is forced to keep this a secret.