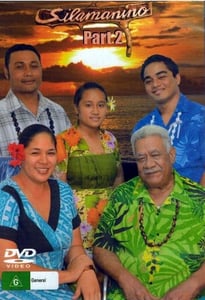 $

25.00 - On Sale
FREE DELIVERY
With English Subtitles - duration OVER 2 hours long!
This film is about Samoan Family, values, heritage, love and respect.
It is named after the mother of the movie ( Former Miss Samoa & Miss South Pacific - Veronica Parker )
Silamanino portrays the role of a mother, holding the family together regardless of circumstances.
This movie is the 2ND part of 5 episodes and runs for over 2 hours.
Shot in Samoa, all actors born in Samoa - this movie is great for the whole family!